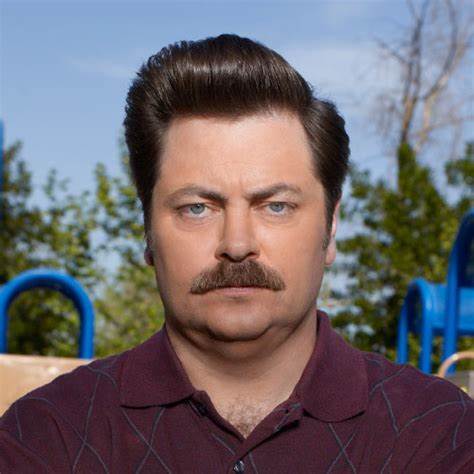 "The less I know about people's affairs, the happier I am. I'm not interested in caring about people. I once worked with a guy for 3 years and never learned his name. Best friend I ever had. We still never talk sometimes."
"I have cried twice in my life. Once when I was 7 years old when I got hit by a school bus, and twice when I heard that Lil' Sebastian passed away."
"It's pointless for a human to paint scenes of nature when they can go outside and stand in it."
"Under my tutelage, you will grow from boys to men, from men into gladiators, and from gladiators into Swansons."
"When people get too chummy with me, I like to call them by the wrong name to let them know I don't really care about them."
BONUS: "Normally, if given the choice between doing something and nothing, I'd choose to do nothing. But I will do something if it helps someone else do nothing. I'd work all night, if it meant nothing got done."