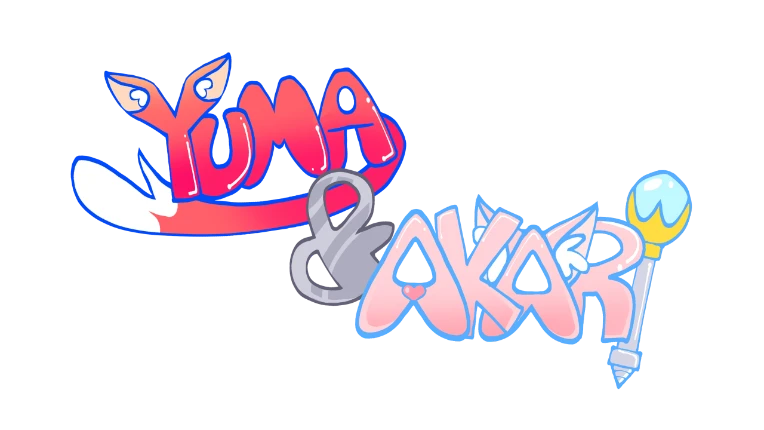 Logo by @StarAndFriends.
Review:
I personally love the aesthetic she used. The ears on the letters and the tail were clever, and the staff replacing the 'I' in Akari was something I WISH I would have thought of. I also like the shine on the letters and the staff.
However, the problems I have with this logo is that it's too small. The standard page ratio of Y&A is 2550x3300. When I sized it out on the V1 logo, it wasn't good in quality size. I personally would have liked a bigger logo, but this is good. However, it is not the new logo (yet). A little note: If you are working on a logo, make sure it fits the page width. If it is too big, it will be sized down, increasing the sharpness. If it is too small, it will be sized up, reducing sharpness.
Score: 8.3/10
More info here: